Business Made Easy - profit from day one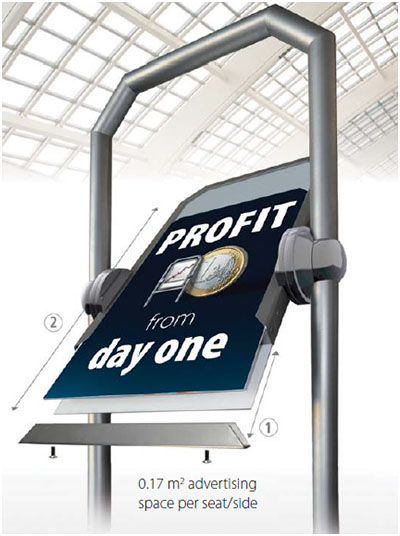 The outside advertising and sitting area consists of a transparent polycarbonate sheet with an exceptional impact strength, superior dimensional stability, glass-like transparency, excellent heat resistance and is easily changed. Safe advertising area dries quickly when in a vertical position and stores no waste.
The interior of the advertising and sitting area is formed by a robust core of Porocell glued onto aluminum sheets. The advertising images can either be glued onto the back of the polycarbonate sheet, printed directly onto the sheet, or inserted as a poster between the two thinner sheets, laminated or sealed with adhesive tape.
Quick and Easy Change
The lower end piece of an advertising surface frame is removed by loosening the safety screws or pulling off the magnets, taken out and replaced.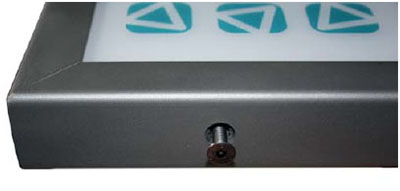 Your income: 0.17m2 advertising space
per seat and
per side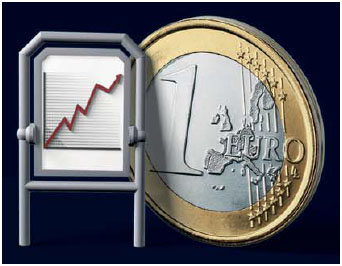 Smart Solution- make money on advertising
Qick Investment Return with MultiSit
With its affordable leasing rate and simultaneous income from the advertising surface, MultiSit can prove its value from day one.
Guarantee of Profit
MultiSit's uniqueness in advertising markets helps you negotiate a better leasing deal in a competition based environment.
Encourage your advertising partners to build up their sale campaigns wisely and effectively using all of the advertising surfaces. Sending visually strong messages with the use of a creative seater positioning in local environment can increase the advertising impact.